Plans Available for Retirees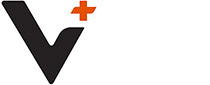 It's on the way!
One Stop. Many options—Life, Health and Travel.

With V+, our new easy-to-use portal, you will soon be able to get quotes, enroll in a plan and manage your benefits—wherever you have Internet access.
It's simple. It's convenient. And, it's on the way.
V+ will provide access to all of our personal life, health and travel insurance plans that are designed to provide you with coverage once your employer coverage terminates.
Watch for more details this fall.

Wait, there's more.
V+. It's for you. (actually, it will be soon!)

If you have a Retiree Benefits policy with ENCON, V+ will also be your one-stop shop to access a wide range of services and policy information, right at your fingertips! Make your life a little easier with these time-saving tools, personalized just for you.
Once registered, you can:
Download from a full library of forms and marketing materials
Review your policies
Enroll in more plans
Make changes to your banking and contact information
View and download annual tax receipts and renewal information
Note: If you enroll online, you will be automatically registered for online access when your policy starts.
Note to Residents of Quebec
In order to enroll, please contact an ENCON Retiree Benefits Specialist directly at 1-800-387-2037, or via email at retireeplan@encon.ca.
V+ will be available in English only. For service in French, please contact us directly.
Got Questions?
Feel free to contact us if you wish to discuss coverage options or need assistance with online enrollments.